Spend, save or invest? What to do with your dollars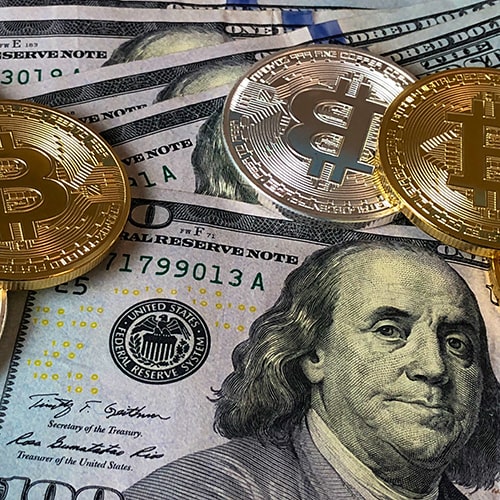 Source: ABS-CBNnews.com http://www.abs-cbnnews.com/business/02/17/14/spend-save-or-invest-what-do-your-dollars
With the recent currency movements, many who hold US dollar deposits or are in the receiving end of remittances are wondering what to do next.
As the exchange rate crossed the P45 mark, you might find yourself thinking of holding on to your dollars just in case this trend continues. On the other hand, you might find yourself thinking that the rate is about to change, and it may be best to convert these dollars to pesos before the trend reverses.
Speculating on the dollar is usually done to achieve short-term gains. To illustrate, if you have $2,000 and the currency moves from P43 to P43.50, and you sell the $2,000 that you bought at the new rate, you would have made P1,000.
However, there are also some inconveniences that come with these transactions for those who have no direct access to the foreign exchange markets. Chances are, you might not always find someone who wants to buy your dollars at the new rate.
Moreover, if you go to money changers, you may discover that they make money on their spreads, and that there are fees involved, all of which will bring down the P1,000 that you thought you already made. Institutional buyers who trade huge amounts and have direct access to the currency markets are in a better position to benefit from short-term gains on currency changes.
Predicting foreign exchange behavior is a rather complicated matter. Currency fluctuations are influenced by several factors such as movements in the stock market, interest rates, money supply, trade balances, among others.
When the market falls, for instance, the peso depreciates. Remittances, usually from our overseas workers, also affect the exchange rate. So can the influx of investments from foreigners. In other words, speculating on the dollar may not be the easiest move for the average person.
Instead of watching the exchange rate and making a best guess estimate, why not use dollars to diversify your portfolio, with thought to your financial status and objectives.
Dollar investments are good for diversification purposes. It is one of the most stable currencies and can be readily used and exchanged in all parts of the world. But to ensure that you are able to benefit whichever way the exchange rate moves, keep part of your holdings in peso instruments as well.
Ideally, your portfolio should comprise long-term and short-term investments and has been designed to meet your wealth objectives. Depending on your current financial standing, and reflecting your tolerance for risk, your investments should be spread across various asset classes and vehicles, including both peso- and dollar-denominated ones.
Before you invest your money in dollars, here are a few things to consider:
1. It is important to know what you use dollars for.
Are you given dollars by a family member for your household's needs? Or are these greenbacks savings that you do not intend to use anytime soon? If your dollars are sent to you for your everyday needs, then it is quite clear that you will have to convert this to pesos to spend on your needs. If these are your savings, then examine your portfolio and determine how much should have in dollar investments.

2. If you would rather invest according to your reading of the movement of the foreign exchange rate, familiarize yourself with the factors that affect it.
Then you can act according to your reading. If you think the peso will remain at its current level or appreciate (e.g. go from P41 to the dollar to P39 to the dollar) within the next three to five years, then you can convert your dollars to pesos and invest in peso-denominated instruments. Conversely, if you think the dollar will strengthen and the peso will weaken (e.g. go from P41 to the dollar to P43 to the dollar), then you can put your dollars in dollar-denominated assets.
3. For your dollar holdings, find the dollar-denominated instruments available to retail investors that meet your risk appetite and budget.
Note that investing in these funds will entail the payment of upfront management or trust fees, and that they have a minimum holding period. Your options in the Philippines include the following:
4. Dollar denominated UITFs.
These are offered by most major banks through their Trust department or by a securities brokerage company, and have a minimum initial investment starting at $500. They carry all the features and advantages of unit investment trust funds (UITFs), while offering you a diversification strategy at the same time.
5. Money market USD UITFs.
Also available through banks or through a securities brokerage company, these are made up mostly of short-term deposits, and Philippine and non-Philippine government securities. These products may offer minimal risk to your capital and are therefore among the lowest yielding) dollar UITFs in the market.
6. Bond USD UITFs.
These are invested in sovereign bonds, corporate bonds, and international bonds. These could offer higher yields since bond prices fluctuate with changes in interest rates. It follows, of course, that this volatility could result in principal loss.
7. Equity USD UITFs.
Offered by some large banks or through a securities brokerage company, these funds are diversified across stocks and equity funds in the US and other international markets . They offer the possibility of higher returns but also carry more risk.
8. Dollar denominated mutual funds.
Offered by financial institutions, a mutual fund is an investment company that pools together your money with that of other investors and invests these in various securities. Your holdings in the fund are in the form of shares, which may increase over time. Depending on their investment objective, dollar-denominated mutual funds are invested either in bonds or equities in the international market. There are various mutual funds to suit different risk appetites. Investments in dollar denominated mutual funds start at $500 for retail investors.
The weight of dollar-denominated assets or investment vehicles in your portfolio has to be carefully considered against your other holdings. It is best to consult a professional on your investment moves.